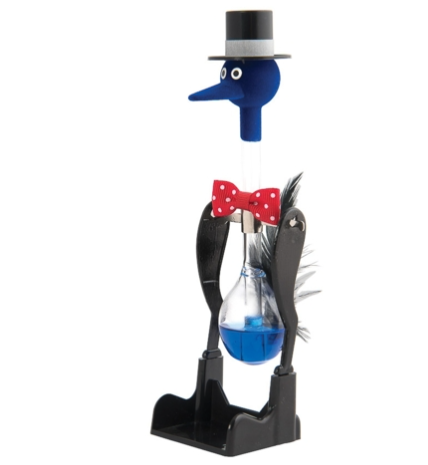 Once the bird starts to drink he never stops. Learn about the laws of thermodynamics with this amazing scientific gadget. The fun never ends.
• The Drinking Bird works using properties of thermodynamics
• Watch the bird drink (indefinitely) from the mug
• Popular for many decades
• No batteries required
I MUST see this in action. Surely this has to be a better desk toy than those tired old ball bearings that bump into each other? He looks like an 'Eric' don't you think?