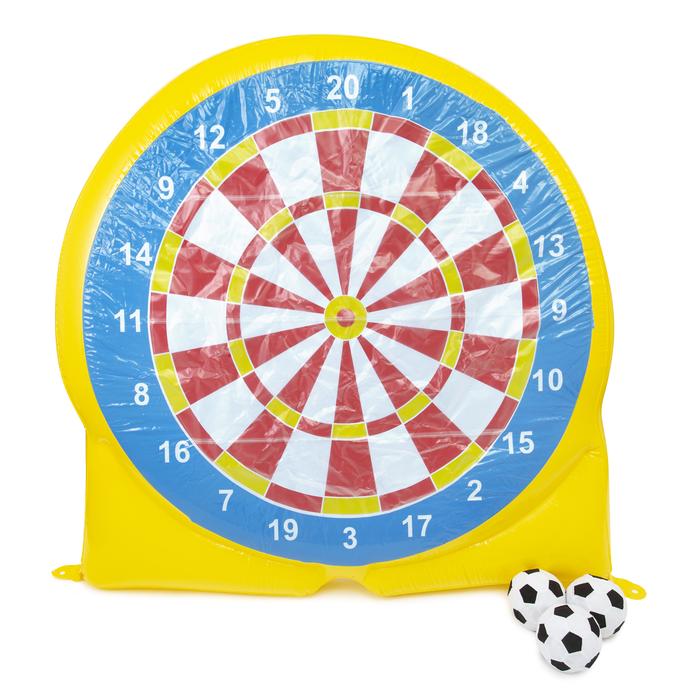 abeec Giant Inflatable Kickball Dartboard – Football Game with Giant Dartboard. Enjoy hours of fun in the sun this summer with this inflatable kickball dartboard with everything you need to get aiming straight away.
The air-filled dartboard is covered in Velcro creating a sticky surface for each of the 3 soft balls; players should kick the balls 1 at a time aiming for the bulls eye target – the player with the most points at the end wins!
I have to say I LOVE a giant outdoor game, and this one looks incredible! Great for a family competition, or for a single child to work on their target practice - and inflatable too - so easy to put away for next Summer.