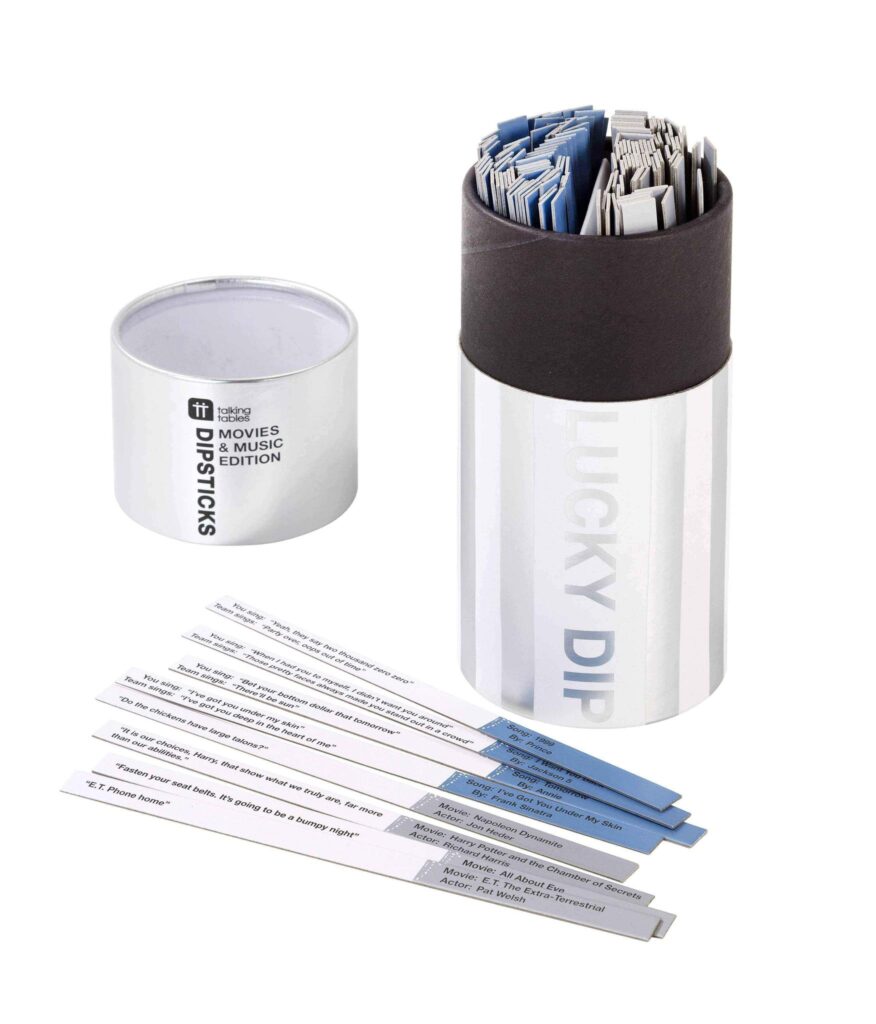 The Dipsticks Movies & Music Game by Talking Tables. Dip in and pick a stick to play one of the 2 included games. Brush up on your acting skills and give an Oscar-worthy performance as you act out the movie quote on the stick. Your family and friends must guess the title and actor. Alternatively pick a song stick and sing the first line, everyone else must sing the next line of the song. Be the first person to answer correctly to win a stick. The person with the most sticks wins!
Contains 160 double sided sticks.
Other dipsticks games available
Such a clever design - any kind of quiz or game that you can fit in your pocket on an evening out is a winner in my books, and the cylindrical container will help avoid getting sticky fingers or wine splashes all over the questions - genius!