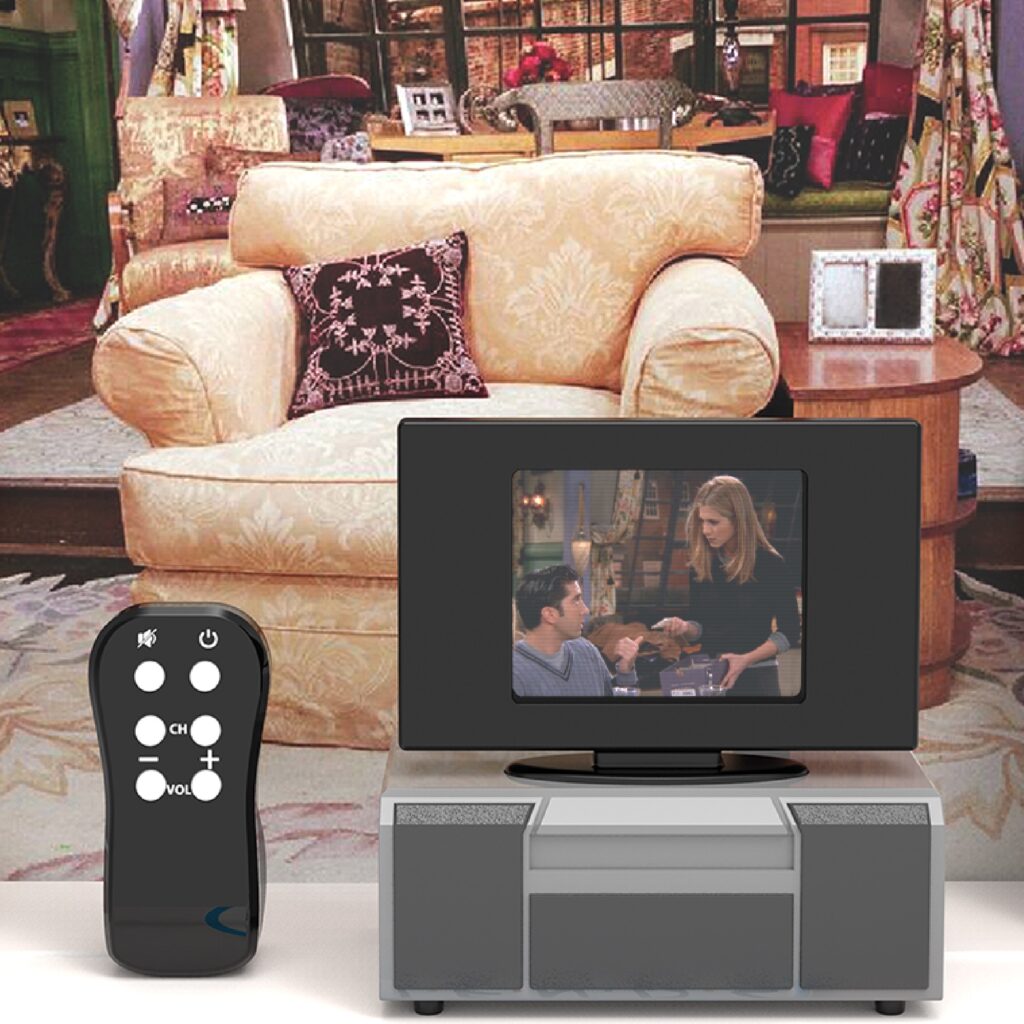 Tiny TV Classics are real-working TVs, standing at just a few inches tall, that feature the most famous scenes and quotes from the most iconic shows and movies around.
Each Tiny TV comes with a remote, that really works! That's right! Use your remote to turn your Tiny TV on, sit back, and enjoy channel surfing from scene to scene! The laughs never STOP!
These tiny TVs are adorable, you can't quite get the scale from the images, but I've held one and they fit in the palm of your hand! I can't think of a more perfect gift for a super-fan. That one person that's always quoting Friends...? That's them sorted!